Post Trade Qualification:
Backflow Prevention Training Course
CPCPWT4022 – Commission and Maintain Backflow Prevention Devices

The Commission and Maintain Backflow Prevention Devices course provides specialised skills to test, commission and maintain backflow prevention devices in water services. This training satisfies the requirements of holders of licenses from the Queensland Building and Construction Commission (QBCC).
The course covers preparation for work, identification of testing and commissioning requirements, physical testing and commissioning of devices, maintenance of devices and completion of work finalisation processes.
Entry Requirements
Participants in the Backflow Revalidation training course need to hold a provisional plumber's licence. NOTE – existing 4th year apprentice plumbers or mechanical plumbers may be included if all apprenticeship training is complete and the apprentice is less than 6 months from their contract completion date.
Pre-requisites
Please note, prior to enrolling into Post Trade Courses, it is expected of you to already have access to current Australian Standards applicable to the relevant field of operation.
For your convenience, STC provides relevant Standards while you are attending any Workshops. These Standards must remain on premises.
Standards required for the Backflow Prevention training course are
AS3500.0:2003
AS3500.1:2015
AS3500.4:2015
AS2845.3:2010
The Plumbing and Drainage Act 2002
Standard Plumbing and Drainage Regulation 2003
Plumbing and Drainage Regulation 2003
National Construction Code Volume 3 2016
Face to Face Learning
On Campus learning allows you to learn in a traditional classroom environment. This form of learning gives you the opportunity to bounce ideas off your facilitator and others within your learning group.
Resources required
Personal protective equipment:
long sleeve cotton drill shirts and long cotton drill pants, or overalls (no nylon)
protective footwear steel capped (AS/NZ 2210)
clear safety glasses or clip-ons, if prescription glasses are normally worn (AS/NZ 1336 or 1337)
ear protection – ear muffs or plugs (AS/NZ 1269 or 1270)
hair protection – peak cap with a snood capable of fully containing the person's hair.
Students failing to meet these minimum standards of dress will not be permitted entry into practical classes.
Unit Offered
CPCPWT4022 Commission and maintain backflow prevention devices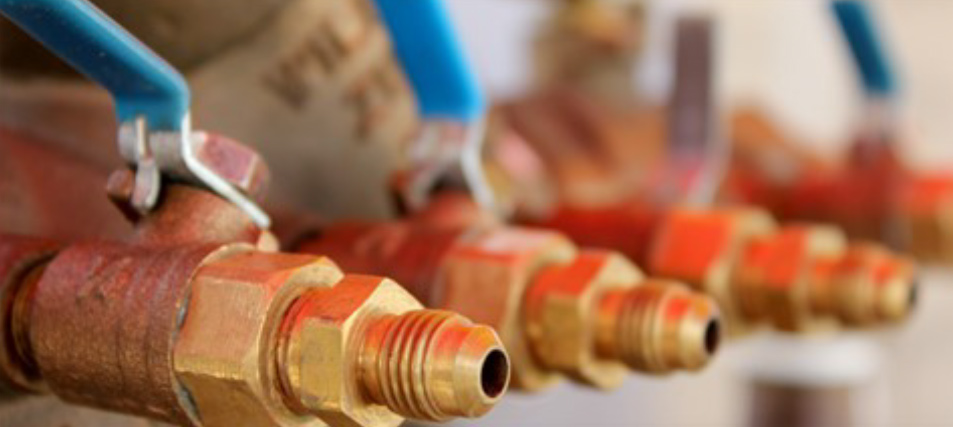 Assessment:
You will be required to complete written and practical assessment. To be deemed competent in the practical assessment you are required to test and commission the following:
Two different double check valves
One single (testable) check valve
Two different registered air gaps or registered break tanks (including two different orifice sizes and inlet pressures)
Two different types of pressure type vacuum breakers
Two different reduced pressure zone devices, indicating the ongoing maintenance requirements for each of them.
From this list of devices you will be required to maintain and repair at least two faulty devices and retest to ensure operational functionality.
You will be required to complete a JSA before commencing the practical task and identify the tools required to complete the task along with completing a form 9 for each device tested.
On successful completion of the course you will be able to:
Identify sources and gather information relevant to testing, commissioning and maintenance of backflow prevention devices.
Apply safety and quality assurance requirements and demonstrate effective work methods relevant to testing, commissioning and maintenance of backflow prevention devices.
Test, commission and maintain high, medium and low hazard backflow prevention devices in water services.
Identify and complete all relevant documentation relevant to testing, commissioning and maintenance of backflow prevention devices.
Further, you will receive a Statement of Attainment in Commission & Maintenance of Backflow Prevention Devices, recognised by the QBCC.

This Program can be funded through the Construction Skills Queensland (CSQ) Short Courses Building and Apprentice Advance. Funding will only be available to participants who meet eligibility criteria. Funding is available between 1 October 2021 until 30 September 2022.
CSQ Funding:
CPCPWT4022 – Commission and maintain backflow prevention devices
Short Courses Building $467
Apprentice Advance  – the funding amount is calculated at 25% on top of base price.
The Backflow Prevention Association Of Australia
The Backflow Prevention Association Of Australia Inc. is a professional body specifically dedicated to backflow prevention.
We are a volunteer organisation with members from all aspects of the plumbing and water supply industry. Our executive committees comprise people from Regulatory Bodies, Licensed Backflow Testers, Suppliers, Plumbing Teachers and Hydraulic Designers.
Our focus is on the protection of the drinking water through education and development of backflow strategy within the plumbing industry and providing information and communication to the community at large.
Membership of the Backflow Prevention Association of Australia Inc. offers you a range of benefits and access to leading edge information on changes in the backflow industry.
Members receive the following benefits:
Industry representation to Government authorities
Input to Australian Standards
Access to like minded professionals
Regular meetings and conferences to discuss backflow issues
Links to suppliers from our website
Newsletter
Invitations to workshops and seminars
Notification of new products
Listing on our website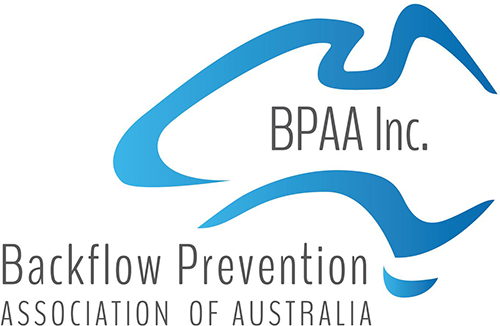 Post Trade Qualification: Backflow Prevention Training Course